Diese Veranstaltung hat bereits stattgefunden.
The Jemek Jemowit Show
20. Oktober ► 19:00

-

22:00

Kostenlos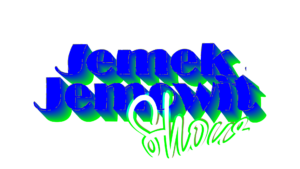 A one-shot TV-Show on Heads-Radio hosted by self-crowned underground Prince Jemek Jemowit with special guests and live music. Perfect for Wednesday drinkers with class and other unconventional conventionalists.
Our very special guests will be the polish journalist Ewa Maria Slaska, Canadian artist Anna M. Szaflarski and Palestine rock star Rasha Nahas. Tune in or come by at Richardstr 10 in Neukölln. Starting sharp at 7 PM.
Ewa Maria Slaska
Ewa Maria Slaska born in Sopot, studied and active in Solidarność in Gdansk in the early 1980s. In 1985 she came to Berlin. She works as a journalist, writer and literary translator, and has volunteer and full-time experience in refugee care in Berlin. Since 2011 she's running ewamaria.blog – "an eclectic blog for fans of essays, literature, art and journalism in English, German and Polish."
https://pl.wikipedia.org/wiki/Ewa_Maria_Slaska
Rasha Nahas
Rasha Nahas is a singer, guitarist, songwriter and performance artist, currently living and working in Berlin. Her unmistakable sound and unique artistic identity were born and shapen in the Palestinian underground scene in her home town of Haifa. Her sound moves seamlessly between resonances of early Rock n' Roll and the reckless echoes of Free Jazz.
https://www.rashanahas.com/
Anna M. Szaflarski
Anna M. Szaflarski's works in illustration, narrative writing and sculpture reference themes related to psychedelic, surreal, supernatural, and feminist science fiction that questions the purpose and potential of the female body. In her work she combines objects, performance, editions and text. Her main quality is mutability, which makes her hard to pin down.
http://www.annaszaflarski.com/
Krautrock experience late-night live band brought to you by k-mps x mina.