Anus Amen (Video Game)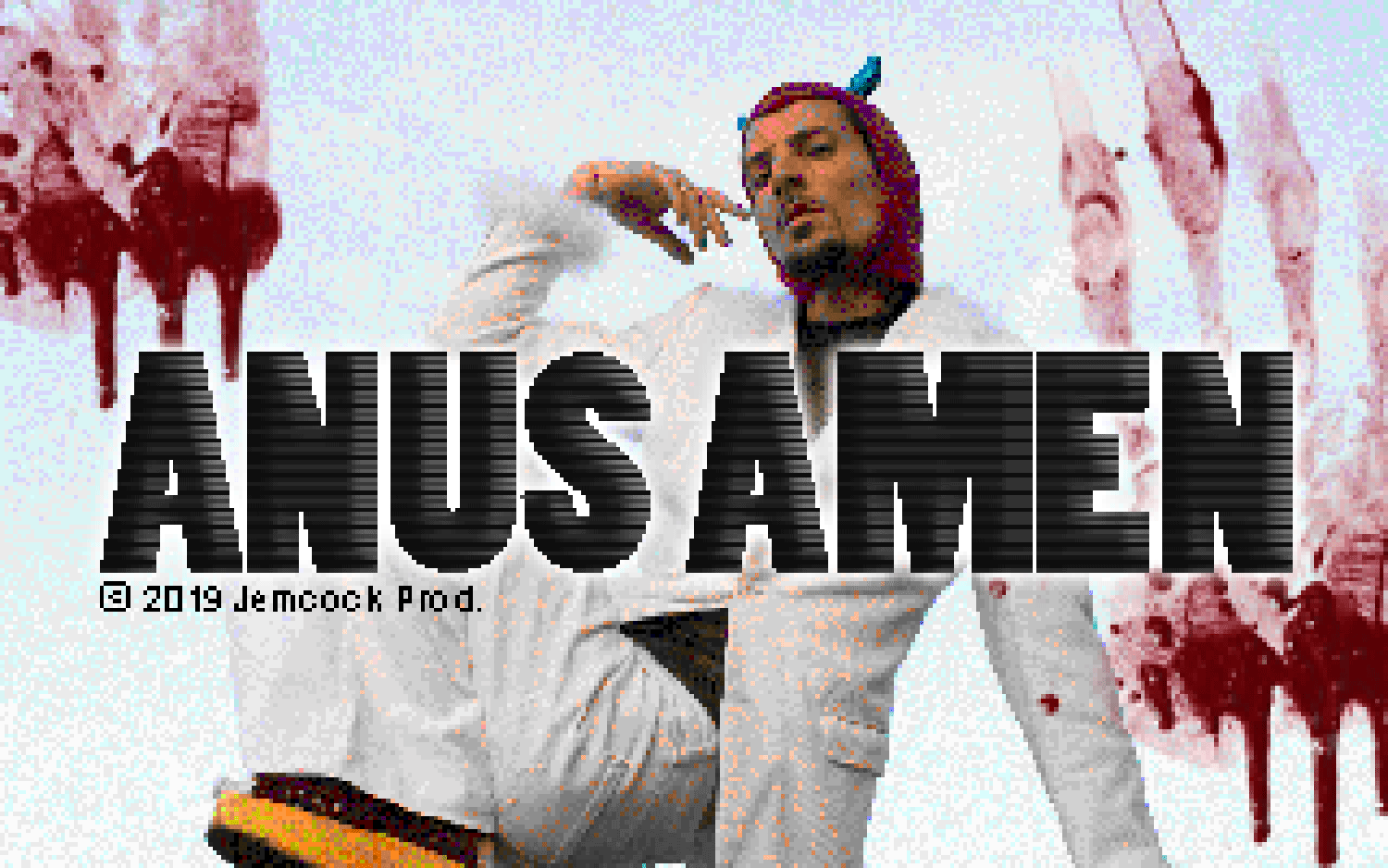 SATANIC FPS GAME
Anus Amen is a first-person shooter video game developed by Jemek Jemowit and published by Jemcock Studios released on February 23, 2019 for Microsoft Windows, it was inspired by the 2018 track Anus Amen from Jemowits third studio album Das Satanische Album. In Anus Amen, the player assumes the role of occultist Jemek Jemowit as he escapes from St. Peter's Basilica and carries out a series of crucial missions against the Vatican. The player traverses each of the game's levels to find a key to unlock the door to the next level, rescuing altar boys from Catholicism, fighting Swiss guardians, priesters, and other enemies with a variety of guns. The game is built with Raycasting Game Maker.
Download Anus Amen for Microsoft Windows
!!! ATTENTION! YOUR BROWSER MIGHT BLOCK THE FILE FROM DOWNLOADING,
PLEASE PRESS KEEP FILE !!!
Watch the official game trailer here: